OFFICE, BUSINESS, AND LARGE COMMERCIAL
We have worked with a great array of companies, and brought their vision to a reality. Through the years we have completed many large commercial projects, including the design, planning, and installation of Santa Anita Race Track's latest A/V system.
IP Video Cameras

Access Control

Intercom/Telephone Entry & Visitor Management

Intrusion Alarms

Data/Fiber/Infrastructure

Networking

Conference Rooms

Bars/Restaurants/Nightclubs

PA/Paging

On going Service Agreements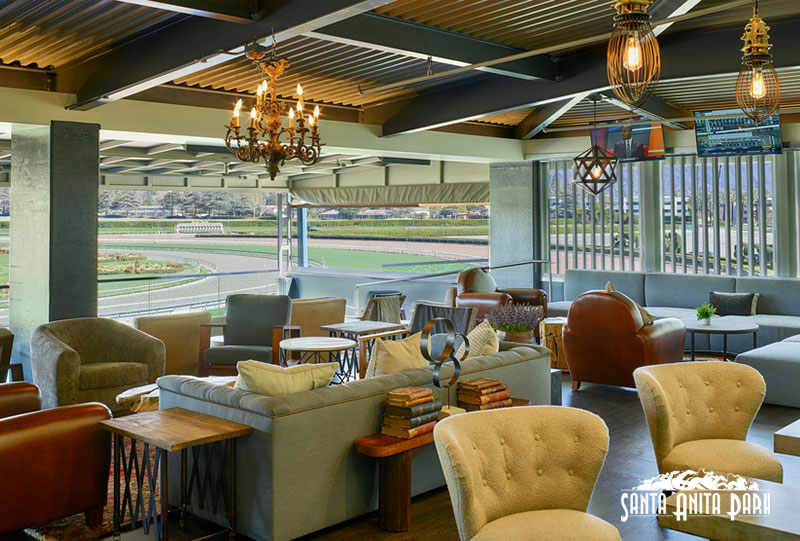 Santa Anita Park – Lounge Audio / Video Upgrade Project
REMODELS TO NEW CONSTRUCTION
We've got all your needs covered. Don't hesitate to ask us any questions or inquire about what it takes to bring your home into the future. All of our staff are friendly and highly trained in today's growing automation industry. We want you to know just how special you and your project are to us, so we do our very best to ensure that you and your needs always come first.
Smart Home Automation

Distributed Audio and Video

Dedicated Theater/Media Room

Lighting Conrol

Shading

Networking/Wifi

Security Systems / Burglar Alarm

Security Cameras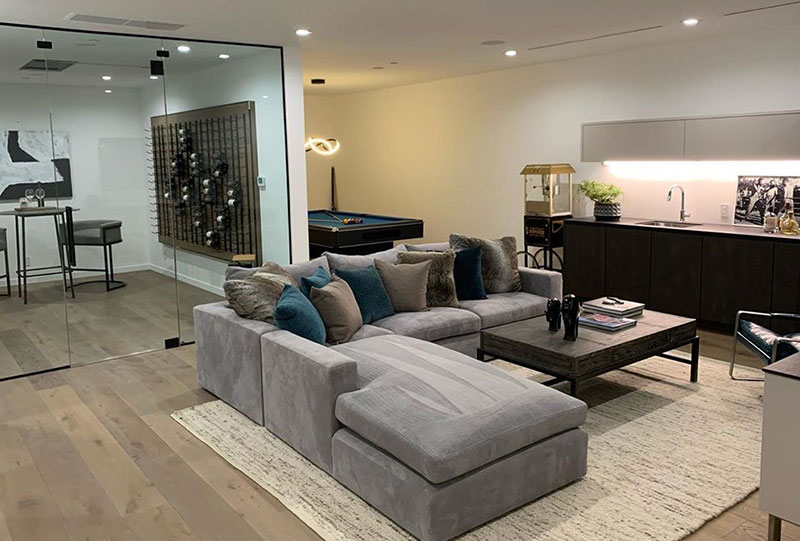 Malibu California Residence – Home Automation & Media Room Project
SECURITY
Check on things at home or the office from wherever you are. Receive alerts when someone enters the building or if the garage door is left open. Intelligent security puts peace of mind at your fingertips. Easily manage locks to grant or remove access. Receive a notification the moment that something isn't right, such as a pipe leaking in the utility closet.
You can even have your home or office mock the appearance that it's occupied to deter mischief and crime. Lights, shades, and even televisions can alternate in a random fashion to make the building appear occupied. Monitor cameras remotely straight from your smart device. Use your 2-way intercom and entry camera to let in the dog walker or cleaner from anywhere you are in the world.
AUDIO/VIDEO
Personalize your setup with top quality audio video products from FutronixAV. We offer the industry's best audio video systems from top manufacturers like Control4, Triad, Crestron, Savant, and more. Watch your 4K television or projector, dim the lights, and turn up the volume from your smart phone or tablet. Immerse yourself in your very own home theater with high resolution viewing and enhanced surround sound. Enjoy the same experience a theater can offer you in the comfort of home.
Imagine watching your favorite cooking show while you make dinner, playing your favorite songs in the living room, and your kids listening to their favorite music in their rooms all at the same time. The whole family can create a personalized music library or stream anything online. It is simple to control it all via your in-wall terminal or from your smartphone or tablet. We will work with you every step of the way from design to installation. Satisfaction guaranteed.
NETWORKING / WIFI
Today's average home and office has a plethora of connected devices. And all smart products, such as laptops, smartphones, TVs, electronic door locks, and thermostats, require a solid, reliable networking infrastructure to function to their full potential. Most home and small office networks today are usually comprised of an internet connection to the building, which links to a wireless router with which everything else communicates, each hijacking bandwidth from your network. Add to that the increasing reliance on streaming service and it becomes abundantly clear that a powerful, high-performing network is critical.
Whether you have a few devices online or your home or office is loaded with automation, we have networking solutions that feature the highest-quality products – all designed for the unique demands of your connected devices. Your network traffic is prioritized so your experience is seamless, reliable, and consistently dependable.
LIGHTING / ENERGY
In your smart home or office it's never too bright and never too dark. Add elegance, ambiance and energy efficiency to any room. Have the lights fade up in the theater when the pause button is pressed. Set your system to turn off the lights in empty rooms. Automatically alternate lights to have your home or appear occupied while you're away. Schedule outdoor lights to turn on and welcome you home after a long day.
Enjoy personalized comfort settings that can be activated on a schedule. Your automation system can be integrated with your existing HVAC, radiant flooring, forced air, duel fuel and geothermal systems. Tap "Goodnight" to turn out the lights and lower the thermostat from the comfort of bed. Have your home wake with you with it warming before you rise and boosting the shades to let in the morning light. Let us help you get started with the future of smart lighting and energy.
AUTOMATION
Step into the future by adding automation to your home or office. Control the lighting, reduce energy consumption, provide seamless entertainment options and manage security from anywhere you are, whenever you please. When life takes you to far off places, make sure everything at home is just right – and get notified if it isn't.
When you're entertaining outside, just tap the "Cocktail Hour" scene to stream a playlist to the patio and fade up your pool lights as day turns to night. We will work with you to make your automation as simple or elaborate as you would like. Your sophisticated smart home or office will be easy to use with our intuitive technology.
ACCESS CONTROL
Simply better security. We offer you the protection that you need with the convenience your users want. We use trusted hardware, software, and integrations for seamless security. We offer access control that runs itself , so that you can continue running your business. We also offer Multifamily solutions which provide a seamless experience for your residents.